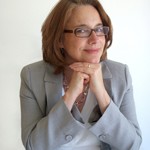 Lynn Gosnell
Independent Writing and Editorial Services
lynngosnell[at]mac[dot]com
Who I am ~ in a nutshell
Creative, versatile, persistent writer and editor
Graduate of two fine state universities (UNC and UT-Austin)
Mac loyalist
One of a surprising number of "Lynn Gosnells" on Facebook
The personal stuff: I live in Houston. My husband is an editorial cartoonist. My dog, Ollie, is an entertainer by profession. Our two children have fled the scene.

Who I am not ~ other people named Lynn Gosnell

a tattoo artist in Seattle
a Disciples of Christ church leader (coincidentally, I was a member of a DOC church as a teenager in Raleigh, N.C.)
a Kentucky homemaker and Republican political contributor (my yellow dog Democrat relatives would have a hissy fit)
the owner of a used auto parts business in Carolina (hey cuz?)
Yes, it is an unusual last name, quite possibly English in origin.